Outdoor Living & Sheds
Need Professional Help from a Local Outdoor Kitchen Contractor in Northeast, GA?
Is it time you and your family rediscovered the outdoors? At GVickers Enterprises, we can help you and your loved ones enjoy the fresh air in your very own backyard with premium quality patio, outdoor kitchen construction, and sheds. We offer a full selection of decorative paving, outdoor fire pits and grilling spaces, specialty furnishings, and much more. A well built outdoor kitchen, entertainment space, or shed is an excellent and cost-effective way to increase the overall value of an existing home, and it's often one of the first things neighbors notice when they glance at your property. Increase your curb appeal with professional outdoor kitchen and shed construction from GVickers Enterprises.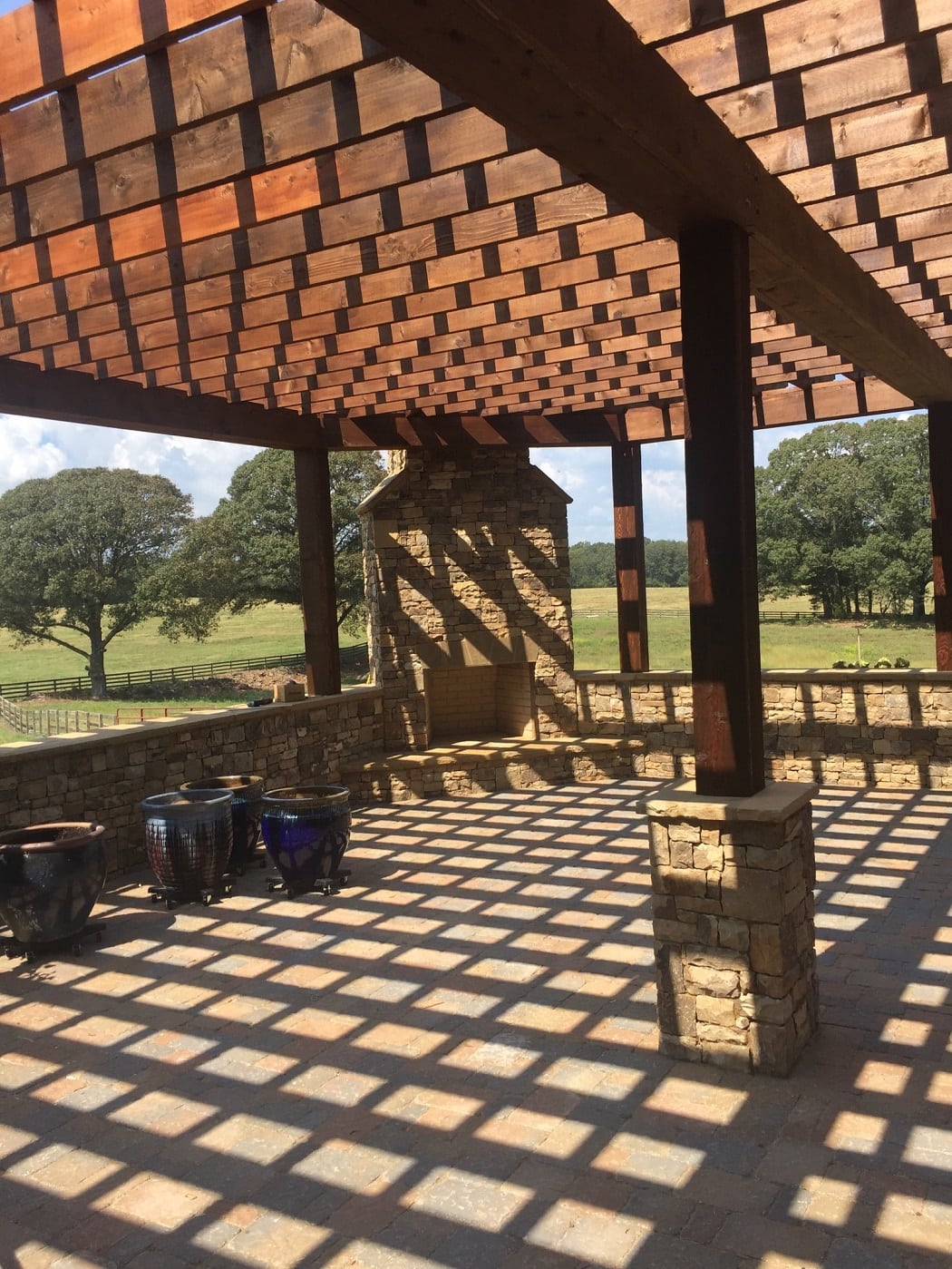 ---
Endless Possibilities
---
The exterior remodeling possibilities are endless when you work with GVickers for your new outdoor kitchen, patio, or shed.
Generally, the only limitations on your project involve budget, property lines, and the extent of your imagination, but our experienced design – build team can help you find creative solutions to even the most complex property situations. We can't wait to show you some of the creative outdoor kitchen and shed designs and layouts we've already completed for previous projects!
Have Questions?
If you would like to meet us in person to discuss an upcoming outdoor kitchen or patio space you've been planning, don't hesitate to get started by contacting us today!
404-427-1140