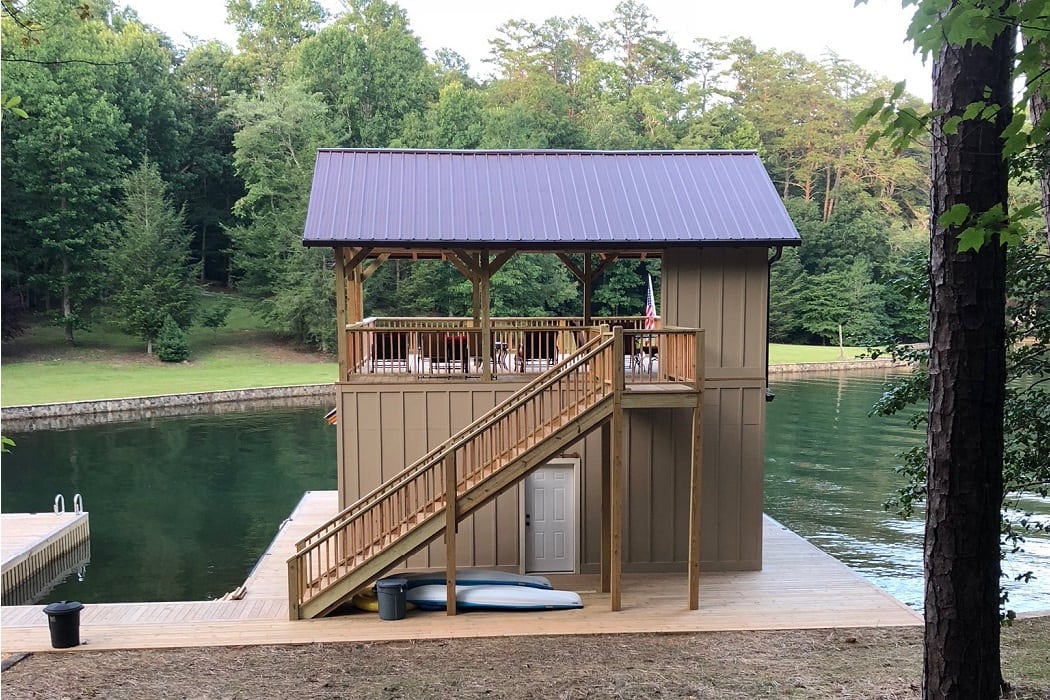 Boathouses
Looking for a Reliable Boathouse Remodeling Company With Great Reviews in Northeast, GA?
Residential boathouse new construction and remodeling is a core service at GVickers Enterprises. Homeowners throughout the Northeast, GA region can expect outstanding results when they come to us for all of their boathouse construction and remodeling needs. We can transform your unprepared waterside space into a functional boathouse to improve access and unlock the full potential of your waterside property. Enhance the value and benefits of your home, by adding a fully finished boathouse to your property.
---
Experience You Can Trust
---
With years of experience in boathouse remodeling and refinishing, the experts at GVickers Enterprises utilize refined styles and techniques that are ideal for enhancing the style and efficiency of any boathouse space.
Our design team works closely with homeowners to capture all of your ideas and provide detailed craftsmanship in every boathouse project. No matter what condition your current boathouse is in, we're confident we can transform it into one of your favorite spaces!
Have Questions?
If you would like to meet us in person to discuss an upcoming basement remodeling or refinishing project you've been planning, we invite you to contact us today!
404-427-1140